Integrating Research and Careers on the Phenotype
A National Science Foundation Research Traineeship (NRT)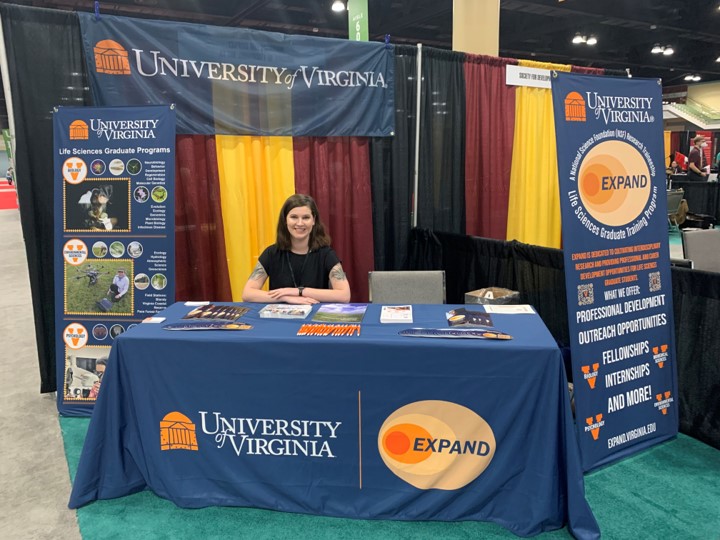 SACNAS and ABRCMS 2022 Meetings
EXPAND was thrilled to attend our first in-person SACNAS and ABRCMS national meetings for 2022. We loved meeting with prospective applicants and discussing the numerous ways UVA and EXPAND can provide career and professional development opportunities for our STEM graduate students. Don't forget that application deadline for the PhD programs in Biology, Psychology, and Biomedical Sciences is quickly approaching (December 1st)! The Environmental Sciences PhD program will continue to take applications through January 15th.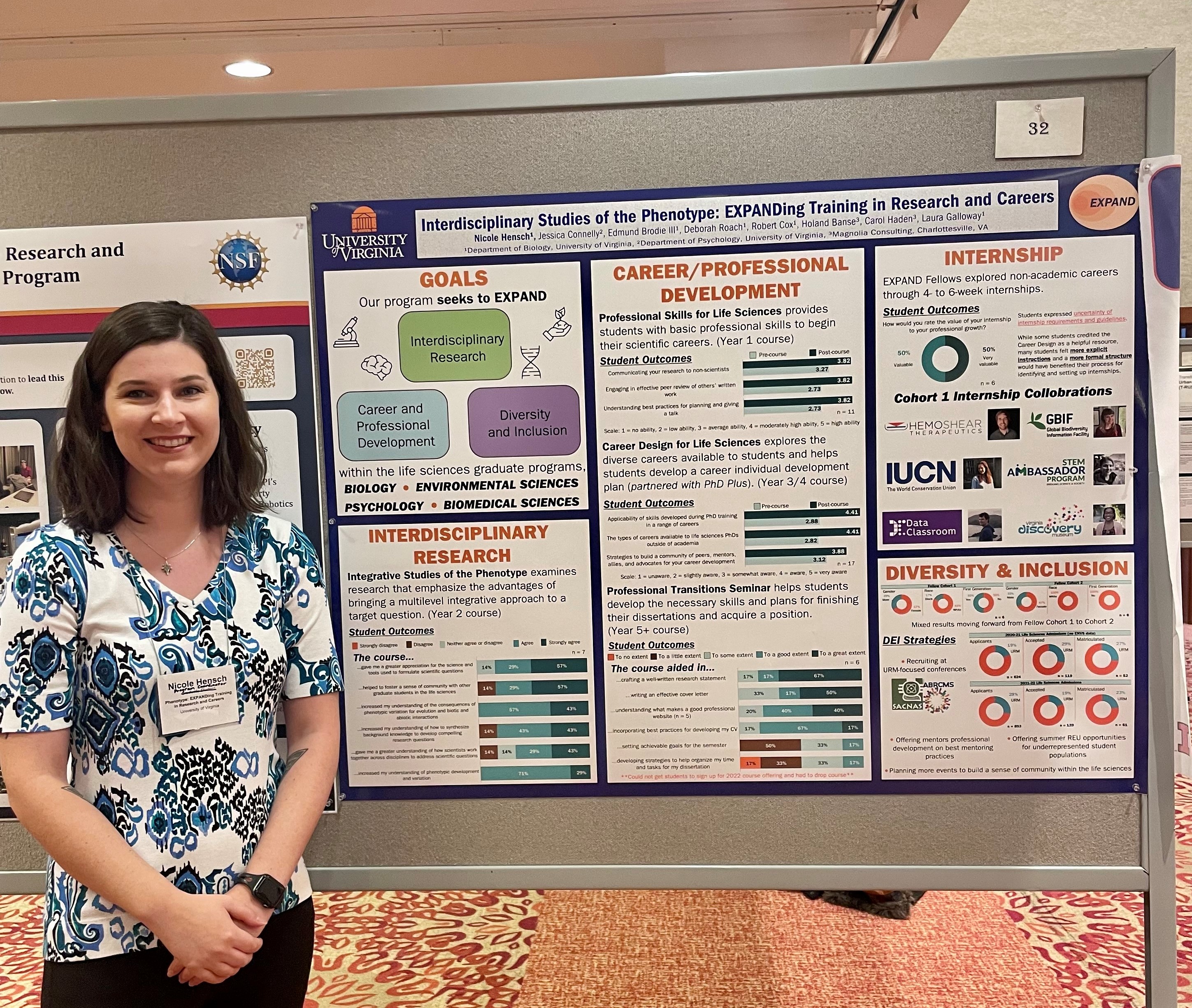 NRT Annual Meeting 2022
EXPAND leadership had the opportunity to attend the 2022 NRT Annual Meeting at Virginia Tech on October 17-19th. There, our Program Coordinator (Nicole Hensch), External Evaluator (Holland Banse - Magnolia Consulting), and PIs (Laura Galloway and Deborah Roach) were able to meet with other NSF-funded Research Traineeship programs from across the country to discuss strategies to negotiate institutional barriers, recruit and retain a diverse cohort of trainees, sustain the program beyond NSF NRT funding, and measure/evaluate the impact of our programming. We plan to use this information to enhance our program offerings for life sciences graduate students here at UVA!
If you would like to take a closer look at our poster, you can click the following link!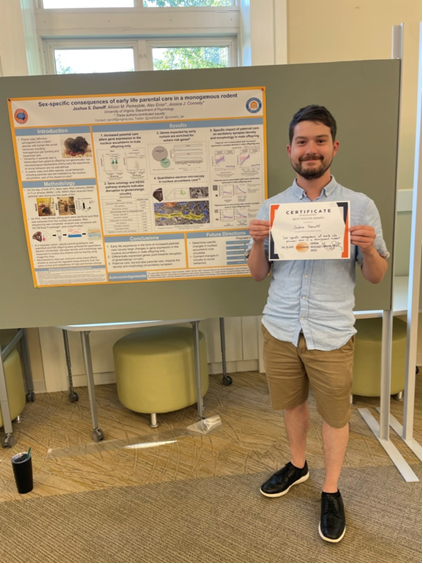 EXPAND Open House 2022 - Best Poster Winner
Congratulations to Joshua Danoff for winning the EXPAND Open House 2022 Best Poster Award for his poster entitled "Sex-specific consequences of early life parental care in a monogamous rodent"!
Joshua is a 6th year graduate student in the Sensory and Behavioral Neuroscience program within the Psychology Department, working under Dr. Jessica Connelly and co-advised by Dr. Alev Erisir. 
His project integrates how early life parental care impacts neurodevelopment in prairie voles, a monogamous rodent species. After assessing gene expression in the nucleus accumbens through RNA-sequencing, they observed only three differentially expressed genes between female offspring that received high care and low care from their parents, as opposed to 321 differentially expressed genes in male offspring. The genes with higher expression in males raised by high care parents were involved in neurodevelopmental processes, including the regulation of the organization of synapses (the connections between neurons). This led their group to hypothesize that males raised with high parental care might have more synapses in this brain region. Indeed, using a neuroanatomical approach, they found that male prairie vole offspring raised with higher parental involvement had more synapses. This integrative project allowed for both genetic and neuroanatomical techniques to inform how parental care impacts neurodevelopment in a sex-specific manner.
Joshua expressed gratitude for all the researchers who assisted with his project. "I would like to thank the many people who helped with this project, including the researchers in the Erisir lab who helped with the neuroanatomy studies, Hardik Parikh for help with bioinformatics, Andrew Graves for help with statistics, and of course my advisors," 
"The EXPAND Open House and poster session was a great experience, particularly to see all of the awesome interdisciplinary work happening across departments," Joshua recounted. "It was also really helpful to get feedback on my poster from students and faculty with different backgrounds."
Joshua received a $250 Visa gift card for his exemplary poster and research!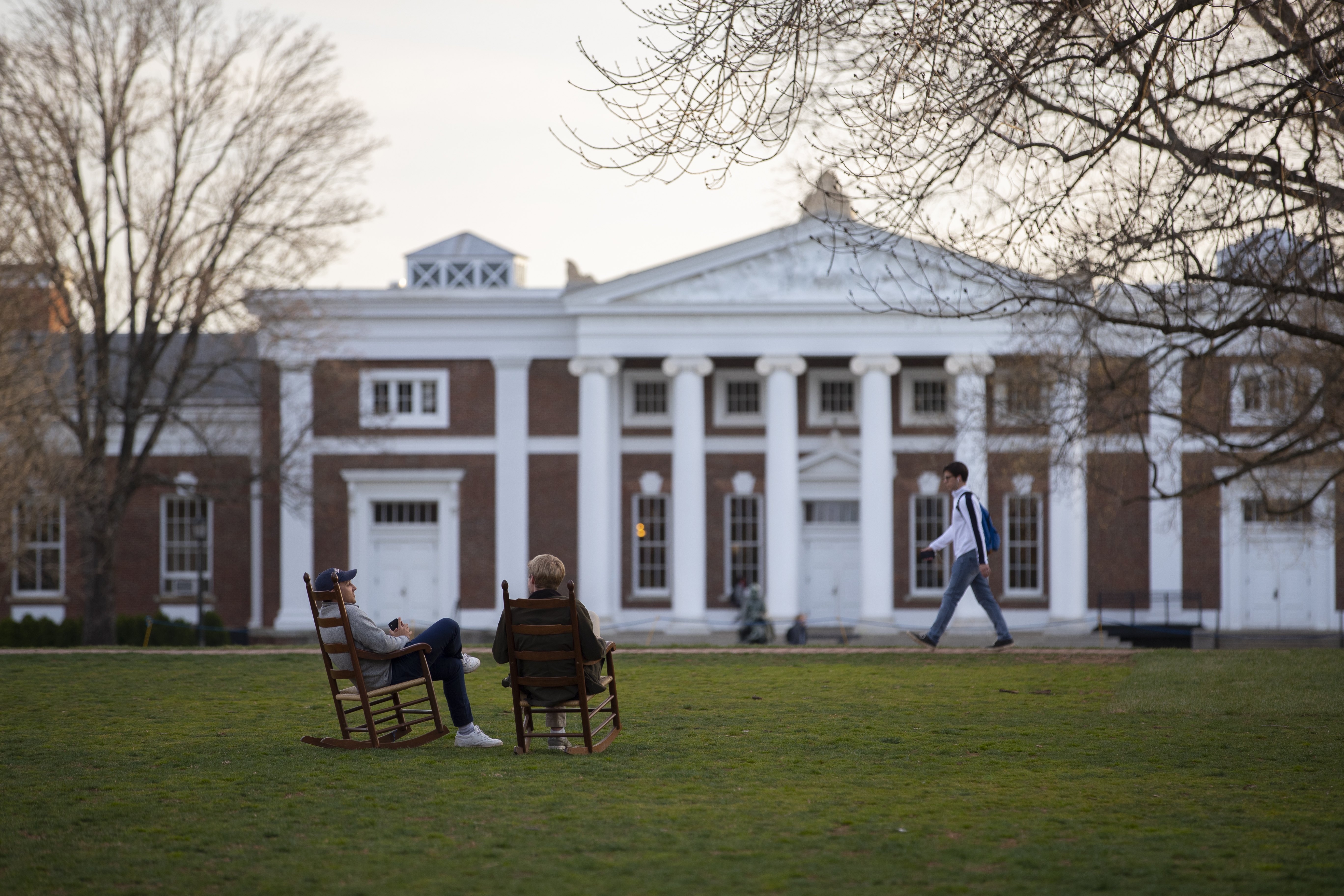 Fall 2022 Course Offerings
Interested in developing your professional skills? Want to expand your quantitative expertise? Check out the EXPAND Program's Fall offerings listed below and click here to learn more about each.

Professional Skills Courses
GSCI 8500-001: Integrative Studies of the Phenotype (1st or 2nd year)
GSCI 8500-003: Career Design for Life Sciences (3rd or 4th year)
GSCI 8500-002: Professional Transitions Seminar (4th or 5th year)
BIOL 8240: Professional Skills for the Life Sciences (1st year)

Quantitative Courses
EVSC 5040: Advanced Ecological Data Analysis
PSYC 7710: Quantitative Methods I: Probability & Statistical Inference
More News & Events
A $3 million National Science Foundation grant has been awarded to a team of Biology and Psychology faculty.
The EXPAND Program will have recruiting tables at SACNAS and ABRCMS Conferences! SACNAS' National Diversity in STEM Conference (NDiSTEM) will take place October 27-29th, 2022 in San Juan, Puerto Rico. The ABRCMS Conference will take place November 9-12, 2022  in Anaheim, California. Please stop by to say hello!
Research presentation applications and travel scholarship applications both open on March 9th at 9AM PST and close on June 8 and 9AM PST. For more information, click here.